Dafna Shalev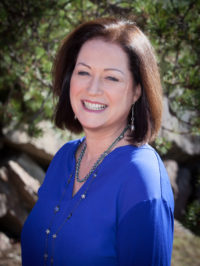 Contact
Office: 425-220-1356
Mobile: (425) 220-1356
dafna@thecascadeteam.com
https://www.tcteastside.com
Bio
Patience – it's a rare quality in today's hurry-up world – and a cornerstone of Dafna Shalev's real estate practice. Time and attention are gifts she gives freely – listening while clients share their dreams and goals, then answering their questions and helping them explore their options without pressure.
Dafna's former position as a Real Estate Paralegal gave her years of experience to ensure a successful outcome to home buyers or sellers; Dafna utilizes her talent for guiding people through unfamiliar and emotional processes, as well as her skill and experience in understanding and explaining contracts, negotiating, and remaining calm under pressure.
Dafna's decision to enter the field of real estate sales was because it allows her to be a part of a business that helps people achieves their goals.
Real estate is a relationship-based business, and Dafna strives to create client relationships built on trust and confidence. Her ultimate goal: a business built upon referrals from clients who are completely satisfied with the professional and caring service they received.
When you want an agent who gives freely of her time, attention and expertise, call Dafna Shalev.
9333 Goblin Lane
Everett, WA 98208
Property Type
10 - 1 Story
Spacious Rambler in Desired Eastmont Location! Tons of potential! With over 3000 sf, on a large corner lot, two primary bedrooms, 2 kitchens & 3.5 bath, this home have room for everyone! NEW Furnace! Cozy standalone wood stove in family room. Additional 2 other rooms with closets! MIL potential with the additional kitchen! Unfinished 604 sf standing attic w/ stairs off of primary bedroom. Large size yard, partially fenced. Two car garage with work shop! Additional driveway!
15705 188th Avenue Ne
Woodinville, WA 98072
Property Type
10 - 1 Story
Woodinville RAMBLER with Modern Farmhouse Vibes + Detached Studio! Welcome to your "Lifestyle Home"! Be delighted everywhere you look inside & out: 2020 upgraded quartz/stainless kitchen & upgraded baths; shiplap accents and rough-hewn hickory floors; great floorplan w/2 separate living spaces. Live out your homesteading dreams: fully fenced level yard, fruit trees, raised-beds garden, chicken coop + turnout. Self-contained, detached office/studio, warmed by a mini wood stove, is a dream space for getting inspired, while keeping it quiet for those Zoom meetings! Covered entertainment deck & 7-person hot tub, storage shed, RV parking. 2020 50-yr roof, 2020 exterior paint. Mins. to freeways, Microsoft & Woodinville Wine Country. Northshore SD
13400 Dumas Road Unit F2
Mill Creek, WA 98012
Property Type
32 - Townhouse
Charming 2 bedrooms, 1.75 bath Townhome in Sought After Mill Creek Location! Bright & Airy with vaulted ceiling! Spacious kitchen with corian counters, SS appliances, white cabinets and plenty of storage. Hardwood stairs to main floor with hidden shoe storage. Open floor plan with updated laminates floors in living/dining room! NEW carpet! Large balcony for your morning coffee. Top floor master bedroom w/updated bath, additional bedroom and guest bath. Large tandem garage w/workspace & storage. Easy access to major road, shopping, McCullum Park, trails, and Mill Creek Town center. Updated units roof & strong HOA! Welcome home!
509 237th Place Se Unit E
Bothell, WA 98021
Property Type
32 - Townhouse
Modern Living at Its Best! Pulte Gorgeous Resale in a Great Bothell location! Home features private lower level w/ 4th bedroom/guest suite/WFH office with attached shower! Chef's kitchen w/ stainless Whirlpool appliances, huge quartz kitchen island with white cabinets & lots of counter space and walk- in pantry! Spacious living/dining space w/ modern gas fireplace & access to your private balcony. Upstairs laundry, three bedrooms, well-appointed owner's suite w/ spacious bathroom, vaulted ceiling & walk in closet. Ductless HP mini split A/C unit! Corner unit w/one shared wall. Walk to nearby shopping, easy access to Seattle & Bellevue! Home is Pre-Inspected! Coveted Northshore School District! Welcome Home!
Testimonials
Tammy & Ward – Woodinville,wa
The Cascade team is truly professional! We were very impressed with how patient Dafna was with all of our questions and very emotionaly suportive too. The whole team was a joy to work with and thay made selling easy! I HIGHLY suggest using the Cascade Team.
David & Jennifer, Bothell
Dafna was most professional, methodical and energetic throughout the process of listing and selling our home. She regularly provided candid and insightful advice that proved instrumental to ensuring a successful sale. We are grateful for her excellent service, and enthusiastically recommend her as a highly knowledgeable and dedicated real estate agent.
Teresa H – Tucson, AZ
Dafna is exceptional agent and a great person to work with! She is professional and dedicated to making sure all your needs and questions are answered. She helped me sell my condo in Bothell. I am currently living out of the area so she kept me informed of exactly what was happening and always was there to answer any of my questions. She sold my condo in 24 hours after the listing went live with a full price offer. I was stunned that it happened so fast and truly appreciative of all of her hard work. She is the best I have every worked with in her field!
Nancy & Wes Pitman – Woodinville, WA
Dafna is very patient, professional, and committed to her clients. She allowed us to take our time (over 1 year) looking at many homes until we found it. She was persistent in looking for the best fit property based on our requirements. She was very responsive and accommodating to our requested schedule. She will listen you what you want and put in the time necessary to make it happen! During the "closing" process she advocated for us quite successfully. She is a "bulldog".
Christina L.
Finding the right real estate agent is almost as difficult as finding the right home. After a couple of unsuccessful encounters we got in touch with Dafna and her personality made the difference.  I work a regular Monday through Friday 8-5 job and Dafna made herself available during my lunch hour and after work for appointments.  She promptly answered my "first-time home buyer" questions. Thanks for sticking with us these past 6 months, Dafna. We love our new home.
Danny
After several consult from different brokers Dafna stood out from the rest.  She was high energy, good ideas for staging home and motivated to sell it.  Dafna always responded promptly with any questions that we had. She did a good job guiding us through the process of selling our home.  She was a great representative for us.  We would highly recommended her to be your broker.
Tammy G.
Dafna was professional, responsive and committed to getting the best deal for our condo sale. We would definitely use her again!
Jeremy P.
Dafna is a true professional; she works very hard for you. She makes herself available at all times and goes above and beyond. She sold our home in two days and never backed off on the details to finish the sales process. She helped arrange for repairs, communicated extremely well throughout, and always treated us like we were her top priority. We highly recommend Dafna and the Cadcade Team!
Paul and Debbie C.
Terrific in all areas. Great communication & follow through, knowledgeable with excellent marketing skills. Would use her talents again in a heartbeat. A 1% listing and a full price sales will put a smile on your face.
Fifi M.
We used Dafna to list our house in Bothell a couple of months ago. She was fabulous!!! I have never dealt with a Realtor of her caliber. She is so professional. She had her photographer take pictures of the house and printed up lovely flyers. She brought the buyers to our house and got us a full price offer within one week of listing. What really makes her special is that she cares about her clients. She gave me invaluable advice through the whole process! I don't think we could have done this move without her. She was a delight to work with!!!
Joshua Z.
Dafna is dedicated and professional agent. She helped and pursued all the issues for you without asking. Strongly recommended.
Kayela S.
Dafna is a great person to work with. She knows how to find the best places and listens to everything that you say you want. She provided us with the best experience and I would refer her to everyone. She is good at what she does and she will get the job done!
Beverly M.
I met Dafna when I walked in to one of her open houses. Right away she was focused on finding out what I needed and wanted in a house, and she showed me a property that same day. I was relocating from out of state and selling my home took longer than I hoped but she stayed in touch and sent me properties almost everyday. The property I bought had everything I wanted, at the price I wanted. She was such a great partner in the process and a knowledgeable, proactive professional. I definitely recommend her to anyone who is looking to buy or sell their home. She is great!
Rod B.
Dafna provided a wonderful experience as it had been 9 years since we bought our current home. She provided the guidance we needed to sell and buy another home. We will recommend Dafna to all of our friends and anyone who will listen! Thank you for a great experience.
Tina Y
We've worked with Dafna on a couple of occasions and she always goes above and beyond, working tirelessly to get the job done, whether we were selling or buying, it mattered not! Thank you very much Dafna, we love our new house!
Shahar and Miri
Dafna did everything in her power to assist us with finding a house. Being a first time home-buyers, we were not sure where to start. Dafna was extremely patient and walked us through the process, giving us her input, but then standing back and letting us make our decision. She gave us plentiful information and made excellent recommendations about the various neighborhoods we were looking at, and had the pros and cons at the tip of her tongue. It was a great experience from beginning to end. Today we live in our great new home, which we wouldn't have found without Dafna's help. Everything just went so fast and so smoothly. We really felt like Dafna was willing to go the extra mile for us and make sure we got everything we wanted. We would highly recommend Dafna to anyone.
Chris
Dafna is great! She is responsive and calm when buying a house is often not.
Keum L.
We were recommended by one of our friends who Dafna had previously sold their house within 3 days. She was able to sell our house even though it was an old house within a month.This house had been listed with another agent for over 3 months. She was able to recommend and hire local contractors to fix issues needed to meet the buyers requirements. Out of any real estate agents I have worked with, she is by far the hardest worker and trust worthy. She always answered all of our questions honestly. We will definetly go her again when we buy/sell a house in the near future.
Chantal
Dafna was great help finding the perfect home for me. She made a stressful process easier and clearer, and referred excellent resources to help me with everything. I highly recommend her, she is great!
JW
Let's talk results... Dafna sold our condo in five days with multiple offers and we got quite a bit more than our asking price. In terms of buying our new house, Dafna found us our dream home quickly and advised us well, ensuring we won against multiple offers and that we paid a price we were comfortable with. Perhaps that's all you need to know, but I encourage you to read on. First, Dafna is ALWAYS available. Buying and selling a home is an incredibly stressful process and she understands the need for continual communication. Days, evenings, weekends... She'll always be there for you. Second, Dafna straight-up does amazing work. She came up with the right strategy to sell our condo based on the property characteristics and current market conditions. She works with an excellent team; her stager and photographer made our home look like a magazine shoot. As to purchasing our new home, my wife and I spent hours and hours scouring the internet and ended up buying a house that Dafna found for us; She listened, she hunted, and she found a property that we never would have noticed... And we love it. Here too she has an excellent team, from the mortgage broker to the escrow company. Finally, Dafna is simply one of the nicest people you will meet. She's honest, caring, and always looks out for her clients. She'll take great care of you. One more thing... Dafna only makes a 1% commission selling your home, but she makes a better commission as your buying agent. I'll attest to the fact that she is equally strong in both roles, and I encourage you to work with her on both the sale of your existing home and purchase of your new home. She's really that good, and deserves your business on your purchase as well as your sale.
Oi M.
very good service. Very good experience always respond your requested or questions.
Frank H.
Very Professional & High level of Integrity!
Dave & Regina H.
Dafna was amazing. She knew the market very well. We've bought & sold a lot of homes & Dafna provided much better service than other Realtors who charge 3 times more! She saved us $11,800 listing our home for only 1%! She sold our home in about 3 days & brought us 5 offers---2 were over our asking price! She's a very good listener---always looking for ways to over-deliver and she sure did. She didn't push or hurry us and was there anytime we needed anything, in fact, her service & accessibility were unmatched---we often said to one another, "Wow, she's always available to talk, counsel, laugh, etc." Save yourself A LOT OF MONEY & stress & go with the person who provides the best deal---Dafna Shalev.
Frank H.
Dafna is fantastic, Professional & simply a dedicated Professional Real Estate Agent. A complete pleasure to work with.
Send Me Your Testimonial